Breakfast Club
The Breakfast and Out of School Clubs offer extended hours care to pupils of Our Lady and St Brendan's Primary School, where we offer various play and organised activities to suit all ages as well as a nutritious breakfast.
The Breakfast Club operates from 08:00am until the start of school. We provide a variety of breakfast juices, toast and a selection of cereals to set the children up for their busy day of learning.
The Breakfast Club can benefit parents by giving them extra time in the morning and also provides the children with the best start to their day; a good breakfast.
Places in Breakfast Club must be booked through Mrs Johnstone on the office phone number or by email. Payment must be made in advance through Parent Pay.
Brendan's Bagels - fuel up with a book
Covid response under the National School Breakfast Programme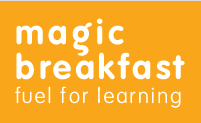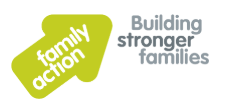 Our school has signed up to receive free healthy breakfast food as part of the Covid response offer, under the National School Breakfast Programme (NSBP), which is being delivered by the charities Family Action and Magic Breakfast.
As part of this government funded programme, schools can choose to offer children a healthy breakfast at school or at home.
Our plan is to -
Offer a bagel and a book service each morning.
Children will be allowed to enter school 5 minutes earlier to eat their bagel and read their reading book to get the day started
Brendan's Bagels will be delivered to classes as a nutritious start to our learning
Should children need to self isolate - bagels for the period of the absence will be delivered to the child's home as part of our welfare service
Ensure that no child is hungry before they begin learning each day
This is in addition to any breakfast club provision
The benefits of a healthy breakfast include children being settled and ready to learn at the start of the day. Children who receive free milk or buy milk from school, will drink their milk at the same time apart from classes with milk allergies who will take their milk home at the end of the day.